Asynchronous Lessons with Google Forms- AND… The COOLEST thing EVER in HISTORY!
What!? Maestra Loca!? We thought you stopped blogging!!! It has been SO long since we heard from you!
Ugh! Sorry y'all! While I've remained super active on Instagram and in my Live! PD Group, I found it to be REALLY challenging to keep up with all the "extra" I do! We spent June packing, moved at the very end of June, then I did conference in the cloud, and BOOM the Monday after, school started! CRAZY! I am here now and that is what matters right?
I wanted to share with you some really cool stuff I've been doing with Google forms! In fact, the stuff I am REALLY excited about I am going to share in a video so you can see how epically exciting it is and get excited WITH me! 🙂  (that is the thing that is the COOLEST thing EVER in HISTORY!)
Ok… so to start with… why Google Forms..?!
Answer…. My school is trying really hard to norm and be consistent across the board for families and students, and since we are starting virtually (YAYYYY!!!) we want to try and have the same format of lessons. SO, that means lessons through Google forms. Now, some days for me that might mean a Google form that just says "hello" and checks in with them (asking how they're doing) and then just includes a  link for them to a Bitmoji Classroom like this one.  Or an Edpuzzle, or a Loom video or whatever… The Google Form is literally that simple, and as you can see, tells them the four things they can "click" on in the Classroom. (Shameless Plug #1 my Bitmoji Classroom Course! I would love to help you get started!)
Now, on other days I can have them complete an entire LESSON in Google forms… Making certain questions required, and others not. I love that I can embed links or videos directly from YouTube. I love that I can insert clever Brain Breaks to ensure that they are taking time to MOVE! I also love that they can't "miss anything". Literally, Google Forms will stop them before they hit submit form if they haven't answered a question… Here is an example of a lesson where they walk through step by step and have to show me what they understood after watching a video! Notice the built in brain break even ASYNCHRONOUSLY…. (Shameless plug #2! My Virtual Brain Breaks Course)
OK…. are you ready for the most MIND-BLOWING lessons we can create in forms?!?! Those of you who already took my Story-Asking course for the Virtual Classroom will LOVE this level up! (OK that was the last shameless plug but honestly I am SO proud of these courses!!!)
Now, this storytelling,  is perfect if you can't teach synchronously. This is STORY-ASKING and a CHOOSE YOUR OWN ADVENTURE IN a World Language class THROUGH GOOGLE FORMS…. I seriously can't even!!! I watched a free webinar from Simple K-12 this week, led by Lauren Boucher and my mind immediately went LOCA thinking of all of the ways we can use this as world language teachers! (I am already doing a training for my staff next week on all the ways they can use it in their content areas….)
Watch this video and GET EXCITED! Make sure you're sitting or you might faint from excitment.
Just think of it… I am even thinking about how kids can create their OWN or even re-write moments in HISTORY… like "what if" this hadn't happened, what would the world look like now.?!?!?!?.. I mean I seriously can't even shut off my mind with all the possibilities! Here is that Google Form in case you want to play some more!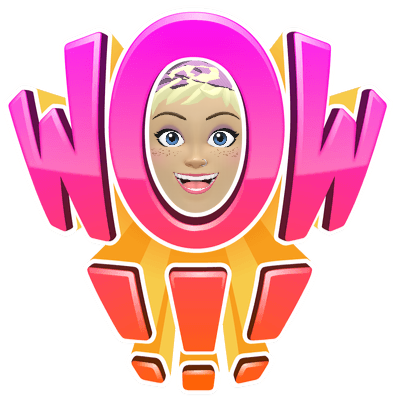 ALSO, I personally have ALWAYS been the type (even though I am NOT a huge reader) to go back in Choose your Own Adventure Stories and READ MORE because I want to know what WOULD have happened if I went another way! WHAT!!?!?!? HOW COOL IS THAT!?!!?! OUR kids will be CHOOSING to READ EVEN MORE in the Target Language!
It IS really important though, to make sure you're using visuals, or videos, or cognates to aid in comprehension so the reading is really at their level or just below. Remember, we want the reading to be ENJOYABLE for acquisition to occur and it shouldn't feel like work… 95% comprehensible is KEY here.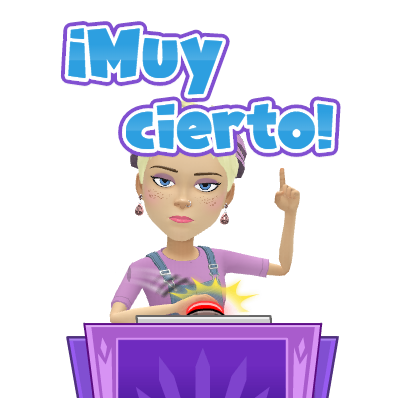 OK… now for a how to! I was going to write it all out but I have to be SUPER honest… I am maxed out… I have been in front of a computer screen 10-12 hours per day this week… I have led workshops for my faculty every single day, and outside of that we've had meeting after meeting (all really valuable honestly) but I can't wrap my brain around scripting it out… I CAN however lead you through a video tutorial! How's that!?
Ok y'all! Clunky but that's what I've got!
Don't forget to link to the right sections and to TEST it BEFORE you send it out to kids! Also, LET ME KNOW HOW IT IS GOING!!! I would love to see what you create! Share in the comments below and we can continue to learn and grow together and support each other!
We are all in this together! I am sending you CRAZY positive vibes… I love you, and I am thinking of you!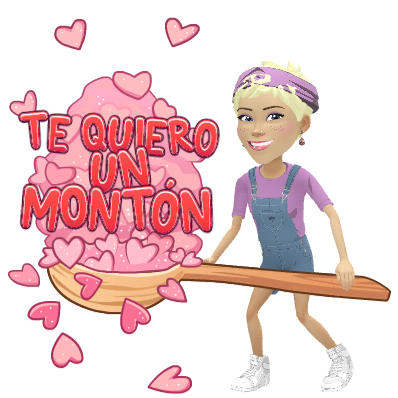 Until next time,
HAPPY TEACHING! (Hopefully virtually! Stay safe! I am thinking of you!)
La Maestra Loca