Where in the ACTFL is La Maestra Loca!?
I was trying to make that sound like "Where in the Universe is Carmen Sandiego" but it reads more like I am swearing…. oh well…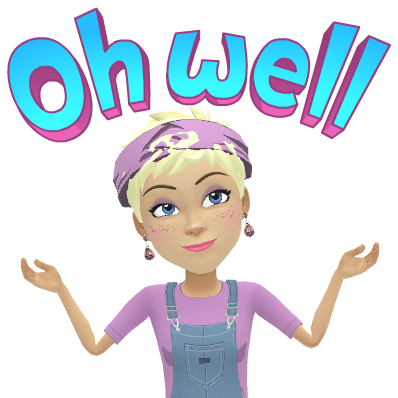 This week has been INTENSE… Report cards, progress rubrics for every child, conference prep, lesson plan writing for the week AFTER Thanksgiving (I am required to turn in lesson plans this year), observations from people traveling in early for ACTFL, and countless emails and texts coming in asking where I will be this weekend. On top of that I am supposed to be planning our honeymoon which we leave for on Sunday…. all we have are tickets and visas… that is LITERALLY it…. I never plan travel though, so that can continue to be the LAST thing on my list…As far as where I am going to be… It is MUCH easier to respond to you here than all of the messages! 🙂 Love you, but I am SLAMMED.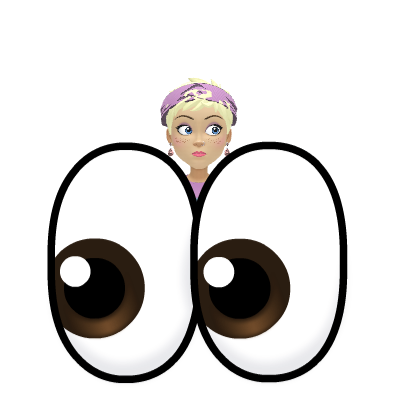 I will be ALL over the place at ACTFL. Here is my schedule and where to find me:
Friday, November 16th
7:00-8:30- LFLTA Booth-#1845 I am in my last month and a half as Louisiana Foreign Language Teacher of the Year! Come say HI!!!
10:00-10:30- Comprehensible Culture and Current Events Demo and Presentation- CI Posse Booth- #643 I am presenting about how to start doing more culture and current events in your CI classroom withOUT having to "switch to English"
11:00-11:45- Brain Breaks: Increasing Engagement, Proficiency, and Joy- Room R08 My session description is pretty straight forward. If you've seen me present on Brain Breaks before it will be VERY similar at WARP speed because I only have 45 MINUTES!?!? WHAT?!  Session description : The rigor of sustaining 90% use of target language for the sake of facilitating language acquisition can be overwhelming for both teachers and students. Brain breaks offer a rest in rigor, increase student engagement, and streamline classroom management. Learn how to use brain breaks to build a safe classroom community and to maximize acquisition.
11:30-12:20- Two places at once… I know… AS SOON AS I AM FINISHED with Brain Breaks, I am SPRINTING my pregnant butt back to the Exhibit halls, Workshop Room #3 E09 for the Comprehensible Comedy Hour. I will have a 3 minute segment next to some HILARIOUS stand up acts… Language educators work hard and they know how to have fun, too!  Come check out the Comprehensible Comedy Hour for some relaxation and laughter.  Jokes about being a teacher, speaking many languages, and second language acquisition (a comedy staple) for the joyful teacher.  We're Krashen this party!
Presenter(s): Ben Fisher, Justin Slocum-Bailey, Allison Litten, Elicia Cardenas, Annabelle Allen, Faith Laux, Contee Seely, Paul Kirschling, Tina Hargaden, Myra Morgenstern Rios, Mira Canion, Meredith White, Lindsay Smythe Doucet
The rest of the day I will be popping into any CI sessions I can and helping at the Fluency Matters Booth with the Fluency Matters Family! Come stock up on books for your FVR library!!! Booth #1119!
Saturday, November 17th
7:00-8:30- LFLTA Booth-#1845 I am in my last month and a half as Louisiana Foreign Language Teacher of the Year! Come say HI….. and if you did Friday, come by for a Hi and a HUG again!
10:30-11:20 –
Comprehensible Input in 30 minutes a week- CI Posse members:
Tina Hargaden
,
Justin Slocum Bailey
,
C

é

cile Laine
, and yours truly, la loca, will be presenting on quick easy ways to start incorporating more CI into your classroom! I will be doing a warp speed version of the Friday morning presentation on comprehensible culture and current events!
I will be working a few hours at the Fluency Matters booth and the rest of the time trying to pop into ANY CI sessions to soak it all in with and from ALL of YOU! 🙂
Tina Hargaden
and
Mike Peto
 came by tonight and picked up what felt like hundreds of boxes from Paul's man shed. The last two weeks, UPS, FEDEX, and the USPS have delivered box upon heavy box loaded with books in every language written by authors from all over the world! These will ALL be available at the CI Posse booth #643! For a while, I was hands down in possession of the coolest, largest, most linguistically diverse FVR library EVER…
I hope you're excited! It is going to be an EPIC weekend!
Please make sure you're tweeting lots for those teachers who can't join us! Y'all will be missed!
Until next time,
Happy Teaching and Happy ACTFLing!
MUCH love,
La Maestra Loca