Wow… So much has happened in the last week…
Last Wednesday, we met as a faculty… A week ago… A week ago my principal and fearless leader said that she didn't foresee closure in our future unless it (COVID19 in Nola) was very extreme because of the implications closing school would have on our school community and students body as a whole.
When I received the message this weekend while presenting in Vermont that we were in fact closing for an entire month, I knew that things must have become pretty serious, pretty fast… For right now, we are closed for four weeks, at least….
I am CORE, meaning I see students every day, but at the same time, the "packets" that went home with students with two weeks of work from all their "CORE" classes didn't include any Spanish work. So, once again, I am more of a co-curricular I guess. While there hasn't been any final decisions on what we need to be doing as co-curricular classes as far as continuous learning goes it has been made clear that we need to be "working" during this time. I don't mind at all. I have been on a mission to find ways to connect with my students since Monday. In fact, I am working 15-16 hours a day between that and homeschooling and trying to move upcoming workshops/presentations online, while working on Webinars for CI SOS… things are crazy busy…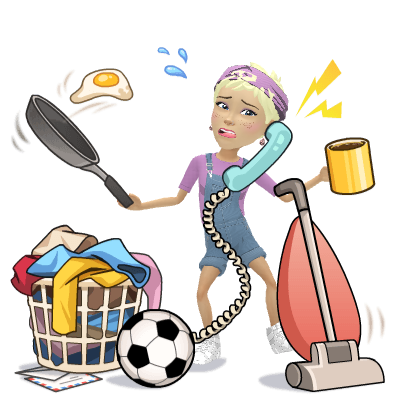 These are the different things I am doing to connect with my kids. I hope SOMETHING is useful for you during this crazy, uncertain time!:
GOOGLE VOICE
 I am contacting families using a GOOGLE Voice account. I can call and text them.

It is SUPER easy to set up a Google Voice account and you can have it forward straight to your phone number!
I am tracking all the phone calls I make on a tracker that is shared with our team so we can make sure all families are called every other day (at least)
This is SO important for kiddos who may not have access to internet to still feel connected to YOU and others….(but you should let them know that MANY companies like Comcast are giving away free internet access right now and phone companies like TMobile have said there is no data cap!)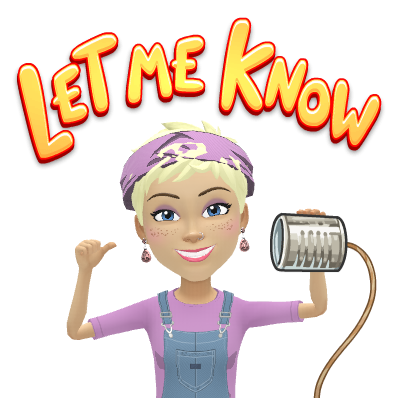 YOUTUBE
2. I am recording videos on my phone and posting them to my YouTube channel
Every video has a question in it and the descriptions are written in Spanish so that they're READING for input and HEARING the input in Spanish… they are responding to the input in comments and MOST of them have been CHOOSING to respond in Spanish!!!
These are SUPER relaxed, informal "chats" with my kiddos…
Feel free to use my videos but I STRONGLY encourage you to make your own… You don't have to make them public, you can upload them as "unlisted" and just share the link with your students! Your students MISS you even if you don't believe it and they'd love to connect and hear your voice… I promise!
Sarah Breckley is doing this too and if you have advanced High Schoolers you should share her videos because … because… she is Sarah… Annnnd YOU should watch them because…. because… just do it… you know you'll love it…
EDIT: I've just gone live to explain HOW to post videos from your phone to YouTube and then I did another LIVE with a screen share to show you how to change the settings in Youtube:
EDIT 2: Allison Litten is recording and posting similar videos but in FRENCH! YAYYY! Access her channel here
YOUTUBE Part 2
3. Since now I have them hooked on Momentos con Maestra (which is what I am calling the little informal vidoes) I've started making LONGER ones that feel more like a class… it is my way of still getting them input but making them "want" to keep listening..
You can still post videos from your phone to YouTube as long as they're less than 15 minutes long…
The video I did this morning was of me telling the story of WHY I am deathly afraid of butterflies and moths…
Google Classroom
4. For the kiddos who are SUPER motivated I am posting "extra" stuff from this list of FREE resources.
I am only posting ONE thing every couple of days…
I am posting these to Google Classroom as assignments.
Students were already IN classes in Google Classroom before COVID19 happened but setting up a Google Classroom is EASY PEASY too and you could call your kiddos with the code!!!
Señor Wooly
5.Y'all…. it is STILLWooly Month
I am FULLY encouraging my kiddos to still be watching the videos and doing the nuggets
I reminded them to be doing  Ojo Vigilante  today!
Students are still participating in Genius Hour projects!  Look at these GLORIOUS Cupcakes that were emailed to me!
FLIPGRID
6. Last but not least (for now… I have intentions to use several other sites but I don't want to overwhelm them! Or myself since I am homeschooling Isla 50% of the time too!) FLIPGRID! I love it so much!
What a fantastic way for you to connect WITH your students and have THEM connect with each other! I love that I can set up each thread very specifically…Basically, you start a "thread" or set up a topic you want to talk about, and you start a video (you can make it short) then students go to the thread and record their own responses to the prompt you set!

Somethings to keep in mind…

I like to "disable" the like button… I don't want kids liking some and not others
I like to "preview" the videos first before making them "visible to everyone"
I like to set their response limit time to 30 seconds or less..

I post the thread to Google Classroom and students click on it and are brought to the site and then they log in with their SCHOOL emails to respond to me (but there are other options too)
They're eating it up! Here is my FIRST video to kids and here is a student response!
Well, there you have it! Some of the ways in this first week of our "new" normal that I am connecting with my kids "virtually"….
I think now more than ever, it is really important that students feel reassured. They need to hear positivity in our voices.. This is such an uncertain, NEW, weird time, the BEST thing we can do is make sure they can feel "human". That is one of the reasons I love my silly little videos where I am (hopefully) giving them a little bright spot in their days…
Thanks to La familia loca for  voting for this for the March blog… I am grateful NOW more than ever for your love and support.
Until next time,
HAPPY (figuring all of this out) Teaching!
Love,
La Maestra Loca